Nursery and reception places available.
Woodpecker Wins Edmonton Glee competition!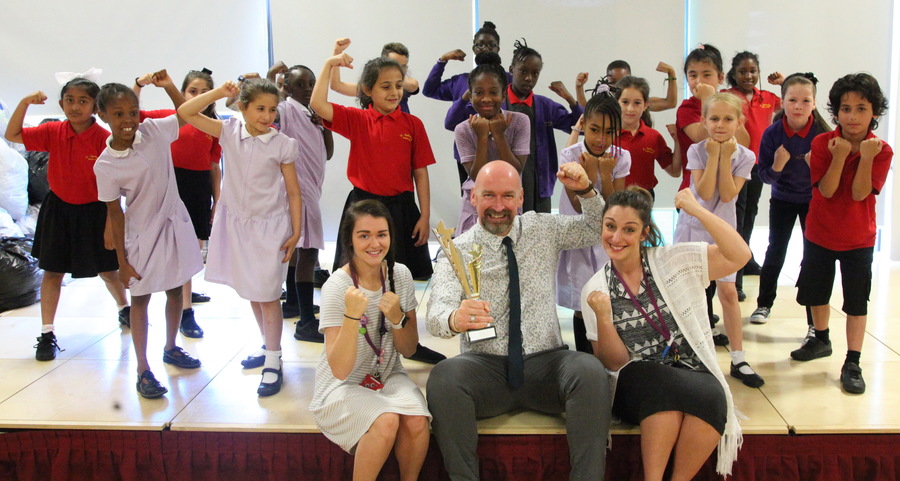 To find out more about our Summer Fair please click here.
New Homework resources
You can read below our brief Frequently Asked Questions (FAQ) document which sets out the new approach to homework we are taking in 2017.

You will find a large range of helpful, simple to follow homework resources for all year groups covering Maths, Reading, Writing and Spelling. You can find them here.

Welcome to Woodpecker Hall
Welcome to Woodpecker Hall's website.
We are a two form entry primary academy and form part of Cuckoo Hall Academies Trust (CHAT).
Woodpecker Hall was the first free school established by the Trust and was officially opened by the then Secretary of State for Education, Michael Gove in 2013. We are a growing school and currently have pupils in all year groups to year 5. The school was judged good in its first OFSTED inspection in 2013 and you can view that report here.
I was appointed Headteacher of Woodpecker Hall in September 2015 and am extremely proud to lead a committed and talented teaching team. Our outcomes for pupils continue to be better than national averages for KS1 and we look forward to mirroring those outcomes when our KS2 pupils take SATS in 2017-2018. The staff at Woodpecker Hall have been delighted with our end of Early Years, Phonics Screening and end of Key Stage 1 SATs outcomes. Our children, again, exceeded the previous year's national averages with many exceeding national expectations. This demonstrates our continued commitment and dedication to our children achieving their very best.
The success of our pupils is thanks to a simple model where small, matched-level learning groups, regular and consistent assessment overseen by rigorous monitoring by the Senior Leadership team are at the heart of our school. This ensures all of our children have access to an age / skill appropriate curriculum, differentiated to their needs.
At Woodpecker Hall we place a great emphasis on development of our pupils' good character through our practising of virtues. We realise that, while academic success is vital, the moral compass with which to implement that success is also essential to enable our pupils to lead fulfilling lives and contribute in a positive way to society. We encourage our pupils to reach their full potential through instilling pride in themselves and their achievements and enabling them to develop the traits of character and social skills which will enable them to engage successfully with society in the future.
We pride ourselves on the diversity within our school community celebrating our differences and cherishing the fundamental British virtue of tolerance while coming together as the "Woodpecker Hall family." Our school is a happy place where our pupils of all backgrounds feel valued and safe and proud to wear our uniform.
At Woodpecker Hall we encourage our parents to engage fully with their children's education and consider them our partners in education. One proud parent told me recently that he refers to Woodpecker Hall as not "my child's school," but "our school."
Thank you for reading and, if you would like to visit "our school," please do not hesitate to contact our school office. Our pupils will be delighted to give you a tour on any normal working day so you can see us in action. You will be greeted warmly and we will be delighted to see you.
David Penkert
Headteacher
See all the photos on our Flickr channel @CHAT Academies